MKSIM version is a complete set, it can achieve a card implementation unlock all iphone models, including the iphone 5 5 s 5 c, compatible with ios 5 6 7 8 at the same time. Using the latest technology, the thickness control within 0.22 mm, smooth plug, pull any sim card can be used.
Step 1: the card pastes yellow protective paper torn off, and then with a sim card metal contact joint cements;
Step 2: mobile phones and will glue good sim card into the original kato, insert the phone, wait a few seconds will pop up models selection window, choose you want to unlock phone models, and then select phone belonging operator, after completion will be prompted to restart the phone;
Step 3: if you are a iphone 4 s and iphone 5 iphone5s ios7.0 (x) can not restart the mobile phone, waiting for the signal directly. If you are a ios 7.1 x 5 s, please waiting for the phone prompt activation, signal bar appears black solid signal, and then restart the phone, waiting for the signal carrier name, can enter the desktop, to complete the unlock.
You can log on to http://www.mksim.net for more information about MKSIM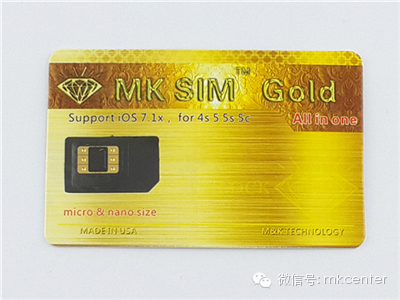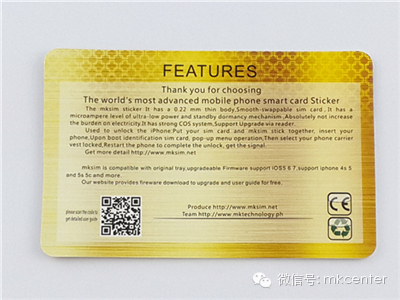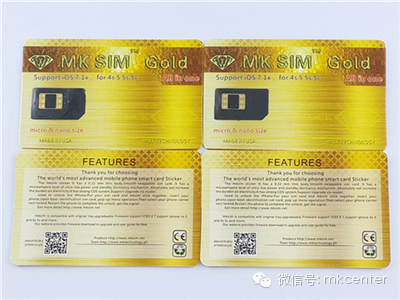 MKSIM 版权所有者M&K Technology 团队 http://www.mktechnology.ph